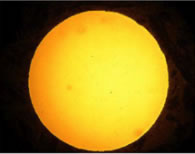 LOW CARBON STEEL SHOT
Produced with scrap low in carbon, sulfur and phosphorus
Bainitic microstructure. Low Carbon Steel Spherical Shot Excellent strong grains and free of cracks are obtained.
Free of defects due to heat treatment since additional treatment is not necessary.
Low Carbon Steel Spherical Shot during blasting operations, the low carbon steel  shot does not break into smaller particles and maintain its spherical shape.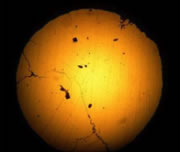 OTHER HIGH CARBON SHOTS
Produced with any type of scrap. Therefore it is hard but fragile.
Tuesday's microstructure.
Heat treatment after fudging causes cracking on its surface.
During shot blasting, and as a result of its cracked surface, the shot is broken into large pieces with sharp points in a short period of time. Due to this, high carbon shots generate higher maintenance costs, by producing additional wear to shot blasting machines.
APPLICATIONS
• Granalla for Casting
• Granalla for Cleaning of Castings
• Granalla for Cutting of Granite
• Shot Peening
• Granalla for removal of burrs
• Granalla for mechanical pickling
• Granalla for Forging
• Granalla for preparation of surfaces


LOW CARBON STEEL GRANAL
ADVANTAGE COST
• Performance over 20% against high carbon shots
• Less wear of machinery and equipment due to the greater absorption of energy in the impacts in the pieces
• Particles free of defects generated by thermal treatment, fractures or micro cracks
IMPROVING THE ENVIRONMENT
• For its production, no subsequent heat treatment is required
• Powder reduction
• Bainitic microstructure guarantees that they will not break during its useful life
GENERAL APPEARANCE
The shape of the low carbon steel shot is similar to spherical. The minimal presence of elongated, deformed particles with pores, slag or dirt is possible.
This does not affect the performance of the shot, it can be confirmed by measuring its performance on the machine.
HARDNESS
The bainitic microstructure guarantees a high degree of hardness. 90% of the particles are between 40 - 50 Rockwell C.
The low carbon in balance with the manganese guarantees a long useful life of the particles, thus improving the cleanliness of the pieces, since with mechanical work they increase their hardness.
The energy of the shot blasting is absorbed mainly by the parts, thus reducing the wear of the machine.
CARBON GRANULATION, HIGH PERFORMANCE
The use of the low carbon steel shot has scope for machines that have turbines of 2500 to 3000 RPM and speeds of 80 M / S.
For new equipment that uses 3600 RPM turbines and speeds of 110 M / S, these are requirements to increase productivity.
 
Please fill in the following form to contact us