Honest Horse Cast steel grit
Our steel grit product reach American SAE standard,it has moderate hardness, toughness, impact resistance, can use repeatedly for several times, long life, good elasticity and adhesion, fast clean sand consumption is low, not broken, clean up the workpiece intensity big, the technical effect is good.
Applications
1. Blasting Cleaning: steel blasting cleaning, casting, die casting,forging the shot blast cleaning, H section steel, steel structure.
2. Derusting: casting, forgings rust removing,steel derusting,steel structure derusting.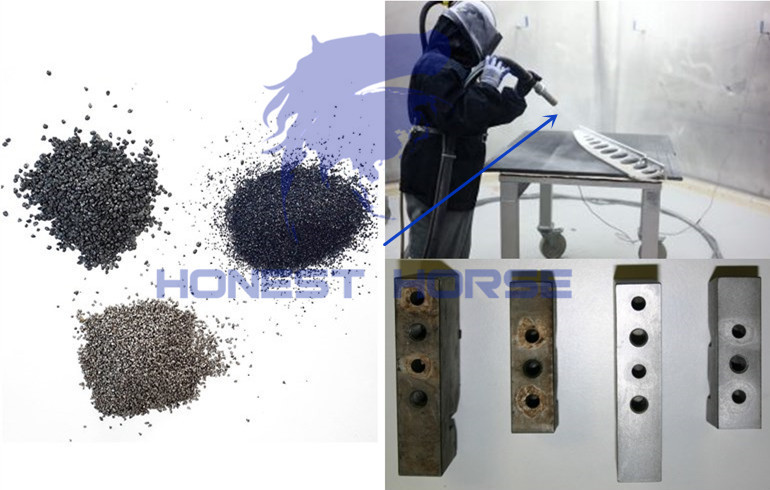 It is widely used in shipbuilding, foundry, steel, and automobile, container, machine facture, pipeline anti-corrosion, aviation and so on.